Why Us
Welcome To Janis Care Services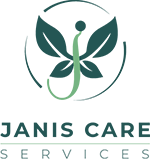 At Janis Care Services, our goal is to provide the highest level of care and compassion in the industry. We are not a traditional agency – we make it our mission to go above and beyond. We guarantee that we will never cut care for any reason and will never fail to arrive for our commitments. We hire skilled professionals and commit to providing our team with higher wages in recognition of their incredible efforts. Additionally, each staff is trained in accordance with the individual needs of each of our clients. We provide a customized, tailor-made experience for every one of our clients and we work to ensure that the standard we set is being maintained throughout our client's care.
How Does It Work?
Our founding team of professionals meets with every prospective client to review the client's needs and develop a personalized care plan. After the main caregiver has been fully integrated with our client, we ensure that a second caregiver is also familiar with the client's routine. We add this extra layer of training so that if the main caregiver is unable to make a particular shift, a back-up plan can be initiated on even the shortest notice, without disruption to the client and their family. Because the replacement caregiver will already be unified with the clients routine, there will be no need for explaining and retraining, making the transition as smooth as possible.
It is all too commonplace in the caregiving industry for new caregivers to arrive without being informed about the client's routine, forcing the client or their family members to re-explain the routine much too often. This "revolving door" of new caregivers also causes a lack of service as no one person is given the time to understand the client's needs at a personal level. Additionally, the majority of agencies will set limits on what the caregiver can do. Clients may have to be charged extra for various tasks like housekeeping, grocery shopping, or bathing. At Janis Care Services, all of these services are inclusive.
At Janis Care Services, we promise to never cut your care for any reason and guarantee that we will have care available for you when you need, even on short notice. Experience the difference our trained and caring team can make for you and your loved ones.
Testimonials
Client's Words
Rowelyn took great care of our 2 kids for 5 years like they were her very own. She's nurturing, easy going, kind, loving and always made it her priority to ensure the happiness and safety of our kids. She is a quick learner, punctual, honest and very hard working. She helped us so much and we are grateful she is a part of our lives.
-Chi Beers
I had the pleasure of working with Rowie for over 5 years. She is trustworthy, dependable, kind, experienced and absolutely a delight to work with. She cared for my mom and my home and we are forever grateful to her. Thank you Rowie. 
-Loretta 
Rowie worked with my husband and she works very well. She is a good worker and very reliable. I am very happy to have her.
-Gloria Cheesman
Elinor looked after my aging husband, who suffered from multiple conditions. We have never had a caregiver like her before, able to tend to every one of our needs.
-Marie